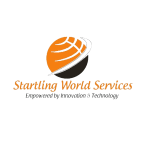 Description
In the new year start your own corporate business with your brand name in your budget then without delay do business deal today on our WhatsApp number or call us directly.
Mobile Number: +91 9956251008
Let us tell you something about our business -
1. online recharge api
2. Money Transfer API
3. Bulk Payout API
4. Flight Bus API
5. Banking API
6. Aadhar and PAN API
7. Aadhar Withdraw Money API.
There are many businesses that you can easily integrate and start your own business.
Call Now: +91 9956251008
Send Message
Please
log in
to be able to send messages to the listing owner.