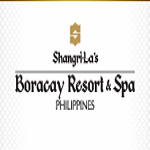 Description
First and foremost shangri la is one of the traveler's choice awardee for this year. One of traveler's love is the breath-taking views and concealed paradise surrounded by nature. The mesmerizing blue waters from Puka Shell Beach dazzling white sand is stunning.  Also great spot for traveler's to stay. Finally tourist love to go here at this resort. Above all shangri la staff are great superb and very accomodating.
Send Message to listing owner
Please
log in
to be able to send messages to the listing owner.