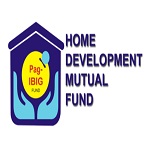 Description
PAG IBIG Tagum City may contain detailed process for housing loan, personal loan and calamity loan. It also include information such as telephone number fax email address " and its physical address.The Home Development Mutual Fund also known as PAGIBIG FUND. A Government controlled corporation that provide affordable shelter through financing and other national saving program in the Philippines.
Email Address: tagum@pagibigfund.gov.ph
Send Message
Please
log in
to be able to send messages to the listing owner.