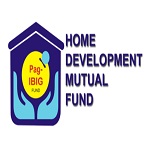 Description
The Home Development Mutual Fund also known as PAGIBIG FUND. A Government controlled corporation that provide affordable shelter through financing and other national saving program in the Philippines.
Email Address: cebuayala.ms@pagibigfund.gov.ph
BDD: email address: cebubdd@pagibigfund.gov.ph /  (032) 234-2776
LOD: email address: cebulod@pagibigfund.gov.ph / (032) 415-5008
LMRD; email address: cebulmrd@pagibigfund.gov.ph
Send Message
Please
log in
to be able to send messages to the listing owner.