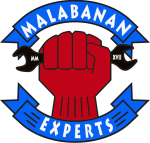 Description
Helow There Client Let me allow to you our business service. This is MCT Malabanan Siphoning Pozo Negro & Plumbing Services. We offers high quality solutions and excellent customer service. With highly trained personnel 24/7 on call staff we guarantee your satisfaction in any plumbing and siphoning service works.
For inquire please contact us
Tel:
(02) 357-49-45
(02) 583-29-07
(02) 692-90-88
Mobile No:
+63999-180-2730
+63916-963-9360
+63906-035-5163
Look: Mr. Torres
Malabanan Siphoning Services/Sip Sip Pozo Negro Declogging/Plumbing Services
Trusted Malabanan Company
Affordable Price and Reliable
Good service guaranteed
Emergency Services Available We Are Open 24/7
Malabanan Services
Siphoning Services
Declogging Services
Plumbing services
Siphoning Septic Tank Services
Septic Tank Cleaning Services
Sip Sip Pozo Negro Services
Siphoning/ Manual Cleaning Septic Tank (Per Truck Load)
Garbage Removal Inside Septic Vaults
Declogging / Declogging of (Floor Drain Toilet Sewer Line Drainage Kitchen Sink Pipes Etc )
All Types of Clogged System
Cleaning of Water Tank/Ceisten Tank
Excavation
Repipping Installing of Pipes
Grease Tank Cleaning for Stp's
Creation of New Septic Tan
Draining Water Waste for Flooded Areas Swimming Pool " Sewage Canals.etc
INQUIRE US NOW
(02) 357-4945
0916-963-9360
0999-180-2730
0906-035-5163
affordable service fee -
Send Message to listing owner
Please
log in
to be able to send messages to the listing owner.