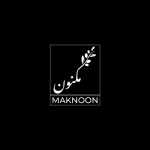 Description
Maknoon is a luxury brand offering premium extra virgin olive oil Dubai, corporate gifts, and customized gifts.
A valuable gift for loved ones, or corporate clients. A product that has been ethically and sustainably produced by farmers, committed to delivering a positive footprint across the value chain.Maknoon offers oils that are lovingly crafted and beautifully presented, making them an exquisite gift, corporate spoil, or equally a decadent addition to your own home. Visit the Maknoon website to learn more.
Send Message
Please
log in
to be able to send messages to the listing owner.